Air conditioning and ventilation range
From comfort air conditioning systems to IT Cooling, controls and ventilation systems - the air conditioning and ventilation programme is Mitsubishi Electric LES largest collection of knowledge. It contains all the information about systems that installers and planners need for their daily work.
Some highlights of this issue:
Are you curious to learn more? Click here to download the pdf version of the catalogue.

Digital product catalogue for comfort/process and IT cooling
For more flexibility, convenience and up-to-date data, you can now find all information on Climaveneta and RC IT Cooling products online on the product catalogue website. Here you will find all content relevant to your work on the product areas of comfort cooling, process cooling and IT cooling, updated daily.
The advanced search, direct access or supplementary downloads are designed to make working on your projects even more pleasant.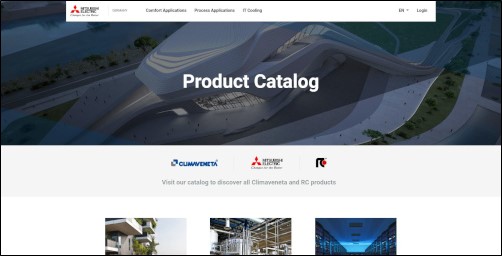 TO THE DIGITAL PRODUCT CATALOGUE